As an individual therapist serving San Francisco clients, my dedication to psychotherapy is rooted in the understanding that, despite the obstacles that may stand in the way, we have the right to live life with vitality, confidence and fulfillment. Sometimes it is hard to feel our own strength, wisdom and capacity. Throughout life, we often develop ways of being that help us survive incredibly difficult experiences. However, over time these survival patterns can also hold us back from being who we truly are and experiencing life as fully as we would like to.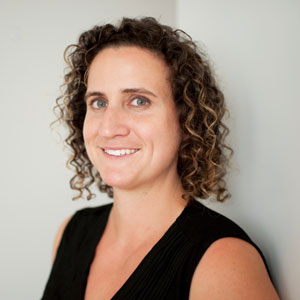 When the way we want to live comes into conflict with how we have learned to live, we can experience confusion and turmoil. Although painful, this conflict signals a need for healing and an opportunity for growth. Therapy is a unique opportunity to explore ourselves, including the fears and beliefs that hold us back and the strengths and dreams that inspire us. As we learn to better understand ourselves, we gain greater choice and confidence in how we relate to other people, work and life.
In my San Francisco therapy practice for individuals, I work with you to cultivate the insight, strength and agency that support your ability to navigate challenges, move through difficult transitions and find more purpose and fulfillment in your life. My style is warm, direct and highly attuned to the interrelation between the mind, emotions and body. My clients have diverse backgrounds and experiences in terms of cultural, racial, sexual and gender identity, and come from all neighborhoods of San Francisco Bay area, from the Castro to Pacific Heights, the Mission to the Financial District and the East Bay (Oakland and Berkeley). My work with individual therapy clients often focuses on:
Anxiety
Depression
Grief & Loss
Life Transitions
Trauma & PTSD
Relationship Issues (with family, friends, partners and/or co­workers)
Sexuality
Gender Identity
Self ­Esteem
Limiting Self­ Beliefs (the beliefs and fears that hold us back)
Desire for Greater Confidence and Satisfaction
Career Goals, Purpose & Leadership
Life Purpose
Feeling Ready for Meaningful Growth & Change
I tailor my clinical approach to the individual needs of each client, often drawing from the following modalities:
Attachment Theory ­­– In depth understanding how we relate and connect to others
Sensorimotor Psychotherapy –­­ A cutting-­edge, somatically informed approach to healing trauma
Emotionally Focused Therapy –­­ A highly effective couples therapy model that can also help individuals better understand relationship needs and patterns
The Gottman Method — An evidence-based approach couples therapy and strengthening relationships supported by over 30 years of research
Neuroscience Research –­­ Neuroscience research increasingly backs the efficacy of psychotherapy, including the above modalities. Understanding how our brains, nervous systems, emotions, bodies and connections with other people interact empowers us to have greater self-­awareness, sel­f-compassion and more fulfilling relationships.