What I Do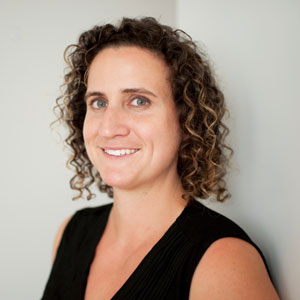 Hi, I'm Sarah Cox, MFT, licensed therapist and founder of San Francisco Counseling & Consulting. As a therapist and consultant working in San Francisco, I am a seer of your potential and an advocate for you and your life. I am dedicated to supporting meaningful growth, connection and change in individuals, couples and organizations. We work together in the therapy or consulting process to discover both what is holding you back and how you can step forward with more passion and purpose in your work, relationships and life.
My office in San Francisco is convenient to downtown and neighborhoods such as the Mission, Castro, Noe Valley, Pacific Heights and Hayes Valley, making the decision to work with a therapist committed to being the best therapist in San Francisco for her clients that much easier.
Why I Do It: My Commitment to Therapy, Counseling & Consulting in San Francisco
I work as a therapist and consultant in vibrant San Francisco because I am inspired by our human potential for resilience, innovation and growth. If you have ever tasted (or desired to taste) what it is like to feel truly confident, resourceful and at home in your own skin, you know what a powerful experience this is. You likely also know that many things get in the way of having this experience consistently. In many ways, this is what counseling and consulting is about ­­– accessing this sense of power and comfort in who you are, exploring the barriers to it and cultivating ways to expand and sustain it. As we get in touch with and understand ourselves better, we increase our access to a number of resources, including inner strength and wisdom (that sense of having clarity in decisions and knowing what is good for us). We expand our capacity to find greater fulfillment in our work and relationships. We move closer to living the life we desire. This is why I cannot imagine doing anything else as my life's work.
Background as a Psychotherapist
I am a psychotherapist licensed by the California Board of Behavioral Sciences, LMFT#90664. I am graduate of McGill University and the California Institute of Integral Studies. After completing a B.A. in Psychology and International Development Studies at McGill University, I started and ran small businesses and worked in commercial production. I also found a passion for travel, perhaps mostly because traveling helped me to feel alive, passionate and empowered. However, although work kept me busy and engaged and travel gave me fulfillment, I also I struggled with grief and loss. Determined to find ways back to myself from the grief, I started on a path of exploring myself through introspection and therapy. I became increasingly interested in psychology, self­-efficacy and neuroscience, specifically neuroplasticity. Completing my degree in Counseling Psychology allowed me to pursue the work that I am passionate about –­­ helping others find ways to be as fully self-expressed as possible. In addition to my San Francisco counseling and consulting practice, I spent 6 years as the clinic manager of Golden Gate Integral Counseling Center, training counseling psychology graduate students and making therapy in San Francisco more accessible across the socioeconomic spectrum.